It is official, To Love and Protect, Book 3 of The Reluctant Lords Series is out!  I am so very excited!  While this wraps up this series, you will not see the last of the characters I (and I hope you) have grown to love.
Never fear, I am hard at work on the next story and hope you will be as intrigued by the twist of this book as I am.  In the meantime, here is a link to purchase my newest books.  Just click on the cover.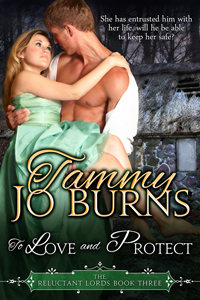 Until next time, Happy Reading!
Tammy Jo